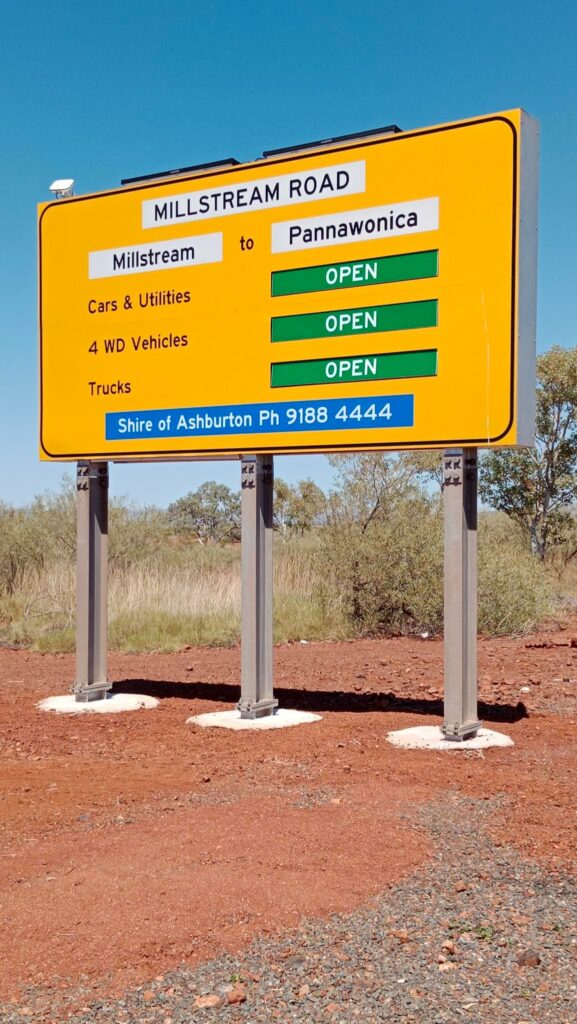 After years of development we have just commissioned our first Satellite controlled unit in the Shire of Ashburton Western Australia.
This sign utilises Inmarsat 4 Satellites that cover 90% of the planet meaning that these signs can literally be placed anywhere except the North and South Pole.
Get in touch to discuss your requirements. These signs can be fitted with emergency call points allowing travellers to raise the alarm if they are stranded or need assistance.
Below you will find live data from this sign that is updated every half hour via satellite.
Opening Satellite Connection……